Meet our team of property management professionals
Stephen O'Rourke, PCAM, Vice President Operations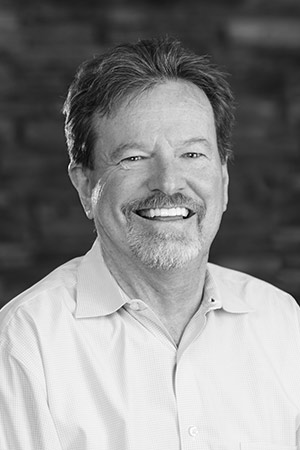 With better than 30 years' experience working with homeowners, Steve understands the value of providing customer service that exceeds expectations.

The Pendleton, Oregon native did a brief stint in West Africa as a forestry volunteer with the Peace Corps, then spent many years in various California locations working in Association Management. Eventually, he ventured east from the Santa Barbara area to Steamboat Springs in July 2015.

Over the course of his lengthy career, Steve has successfully dealt with a vast array of homeowners and homeowner-related challenges. He's proud to be working every day to create systems that will allow managers to provide top-level customer service.

When he has occasional free time to enjoy, hiking is Steve's favorite pastime, with reading coming in a close second place.
---
Hollie Sutton, Association Manager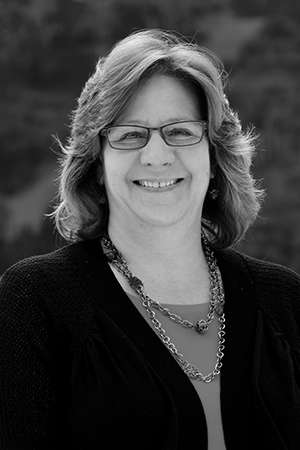 Hollie has been in the resort management industry for over 25 years. She worked in management at The Ranch at Steamboat and as an Owners Liaison for Mountain Resorts. In 2005, Hollie came to Steamboat Association Management as an Association Manager and with her years of experience and certification as a Manager of Community Associations has become a vital asset to the company. Her sound decision making processes and attention to detail have proven very valuable to our clients.
---
Bryan Ayer, Association Manager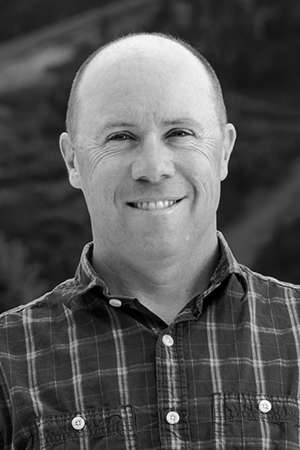 Bryan Ayer grew up in Steamboat Springs surrounded and involved in the resort industry. He has over 20 years of experience in management and customer service. Bryan has been a member of Association boards for over 15 years and combined with his facility and grounds maintenance knowledge from the last 11 years with the City of Steamboat Springs, he has become a very valuable member of our team.
---
Steve Gadbois, Association Manager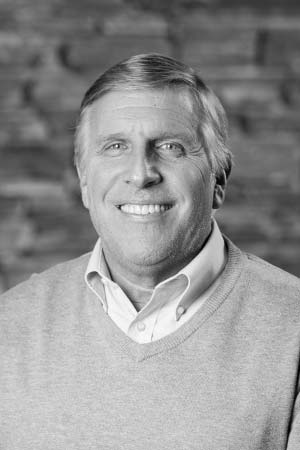 Born in Waco, Texas and raised in Chicago'''s western suburbs, Steve is a former Human Resources director who consistently focuses on providing outstanding customer service for his owners and the Boards he represents. After joining Resort Group in August 2005 and cutting his teeth with Mountain Resorts as an Owner Liaison, Steve moved to Steamboat Association Management in July 2016. Steve prides himself on effective communication, rapid response and thorough analysis to best serve the 11 associations he represents, from the largest within the portfolio to the smallest – giving each their own personalized attention.

Steve is married with two adult children: a daughter in Charleston, SC; and a son who lives here and serves as a patrol officer for the Steamboat Springs Police Department. Steve enjoys skiing, road biking and spending time in southwest Michigan during the summer.
---
Brent Hunstad Sr., Association Manager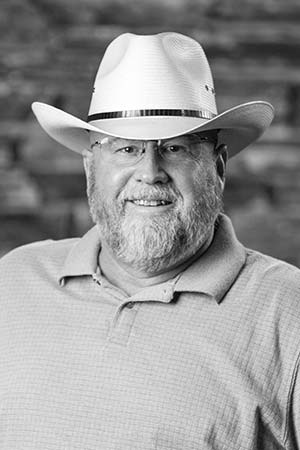 Born in Wichita, KS and raised in Bellevue, WA, Brent Hunstad has enjoyed residing in an array of different locales including St. Croix County, WI and nearby Summit County, CO. His move to Steamboat Springs in May 2016 was spurred in part by a desire to be closer to his family and grandchildren.
Brent has held a variety of management positions over his career, in areas ranging from personal finance to specialty construction and county government. His last several years have been spent specifically in property and HOA management, making him a good fit for the Sr. Association Manager position with SAM that he accepted in spring 2016.
Brent describes himself as a "people-problem solver" with a passion for providing service that truly fulfills customer needs. "I understand that while 'things' may be broken, it is the human component of this business that is the most important," he says. "I focus on staying engaged in what matters most to the people around us."
Hobbies include "anything outdoors," more specifically encompassing hiking, camping, fishing, hunting, outdoor photography and exploring Old West ghost towns and mining camps. "Life is too short to worry about things beyond our control," Brent says. "It is important to have fun and make new friends. Work hard and play hard!"
---
Tricia Campbell, Association Manager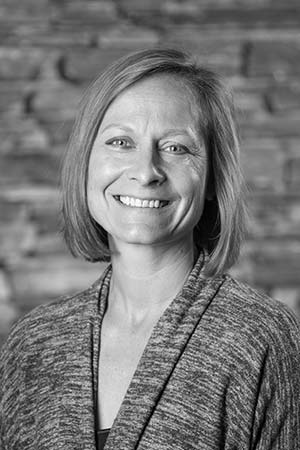 Born and raised in Michigan, Tricia Campbell spent eight years as a medic in the U.S. Army before returning to her home state and earning a B.A. in Mathematics/Education and a Master's in Education from Saginaw Valley State University. She then embarked on a 13-year career in Education that included time as a math teacher and school administrator. Ready for a move out West, she arrived in Steamboat Springs with her three youngest children in July 2015 and spent a school year teaching math and working as a part-time district administrator in South Routt County. At that point, she determined that she was ready for a career change. "I feel really fortunate to have the opportunity to work as an Association Manager, she says. "I like to work with people and I like to problem-solve. This position is ideal for the change that I wanted to make."

Tricia enjoys spending her spare time doing "anything outdoors," with trail running, mountain biking, hiking, skiing, and hunting among her favorite activities.
---
Debbie Marten, CMCA®, Senior Accountant
Debbie has been with the company since 2001 and in 2006 she earned her CMCA® certification, Certified Manager of Community Associations title. Debbie has been and continues to be one of Steamboat Association Management's most trusted employees.
---
Frank Lawhead, Director Of Maintenance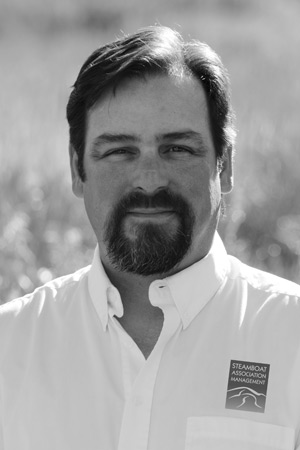 Frank moved to Steamboat Springs in 1996 from San Diego, California trading the ocean and beach for the mountains and snow. He has been in the construction industry for over 20 years with extensive experience in carpentry. During his time in Steamboat, Frank has managed many construction crews and even operated his own building company. When he's not wielding a hammer, Frank coaches future Olympians in the Steamboat Springs Winter Sports Club. He enjoys skiing and snowboarding, baseball, playing guitar and still surfs when he visits his hometown of San Diego.
---